2023 Iowa Family Business Conference
2023 Iowa Family Business Conference
Thursday, November 2, 2023 (10:00 AM - 3:00 PM) (CDT)
Description

Join us in Ames for the third annual Iowa Family Business Conference on November 2, 2023! With a warm welcome from our hosts, Ag Leader Technology, we're bringing together visionary families, industry experts, and renowned thought leaders to explore the power of family-owned businesses and their profound impact on the Iowa economy.
Enjoy lunch on us, along with a keynote presentation by Jane Blain Gilbertson, President, CEO, and second-generation family owner of the 43 Blain's Farm & Fleet stores throughout Wisconsin, Illinois, Iowa, and Michigan and Blain Supply, Inc., headquartered in Janesville, Wisconsin. The family owned companies were founded in 1955 and currently employ 4,400.
EVENT DETAILS
Date: November 2, 2023
Time: 10:00 AM - 3:00 PM
Location: Ag Leader Academy
2202 N Loop Dr, Ames, IA 50010
Program: TBA
Networking, cocktail hour, and tours to follow scheduled events
WHY ATTEND?
Discover the invaluable insights, strategies, and connections that will help you thrive in the dynamic world of family business. Whether you're a current or future member of a multi-generational family business, this conference is your opportunity to:
Gain Expert Perspectives: Hear from industry leaders and experts who have successfully navigated the unique challenges and opportunities of family businesses. Uncover their secrets to sustainable growth, effective succession planning, and nurturing strong family-business relationships.


Expand Your Network: Connect with a diverse community of fellow family business owners, entrepreneurs, and professionals. Forge meaningful relationships, exchange experiences, and explore potential collaborations that can propel your business forward.


Enhance Your Skills: Attend interactive workshops and educational sessions led by renowned business consultants and experts. Acquire practical tools, strategies, and best practices to overcome common obstacles, optimize operations, and fuel innovation within your family enterprise.


Discover Innovations: Explore the latest trends, technologies, and innovative solutions that are reshaping the family business landscape. Gain fresh perspectives on digital transformation, generational dynamics, and sustainable practices that can drive your business toward future success.


Celebrate Success: Join us in honoring outstanding family businesses that have made a significant impact on the Iowa community. Celebrate their accomplishments, learn from their journeys, and be inspired by their stories of resilience, ingenuity, and continued growth.
WHO SHOULD ATTEND?
Family Business Owners and Founders
Next-Generation Leaders
Executives and Managers in Family-Owned Businesses
Register to be part of a vibrant community that celebrates the spirit of family business and empowers its members to achieve remarkable heights of success. Early bird ticket prices expire on August 31, so be sure to get your tickets now. We look forward to welcoming you at the third annual Iowa Family Business Conference on Thursday, November 2, 2023!
MEMBER BENEFITS
Family businesses that are members of the UNI Family Business Center will receive two complimentary tickets to this event, plus a discounted price for all additional tickets purchased.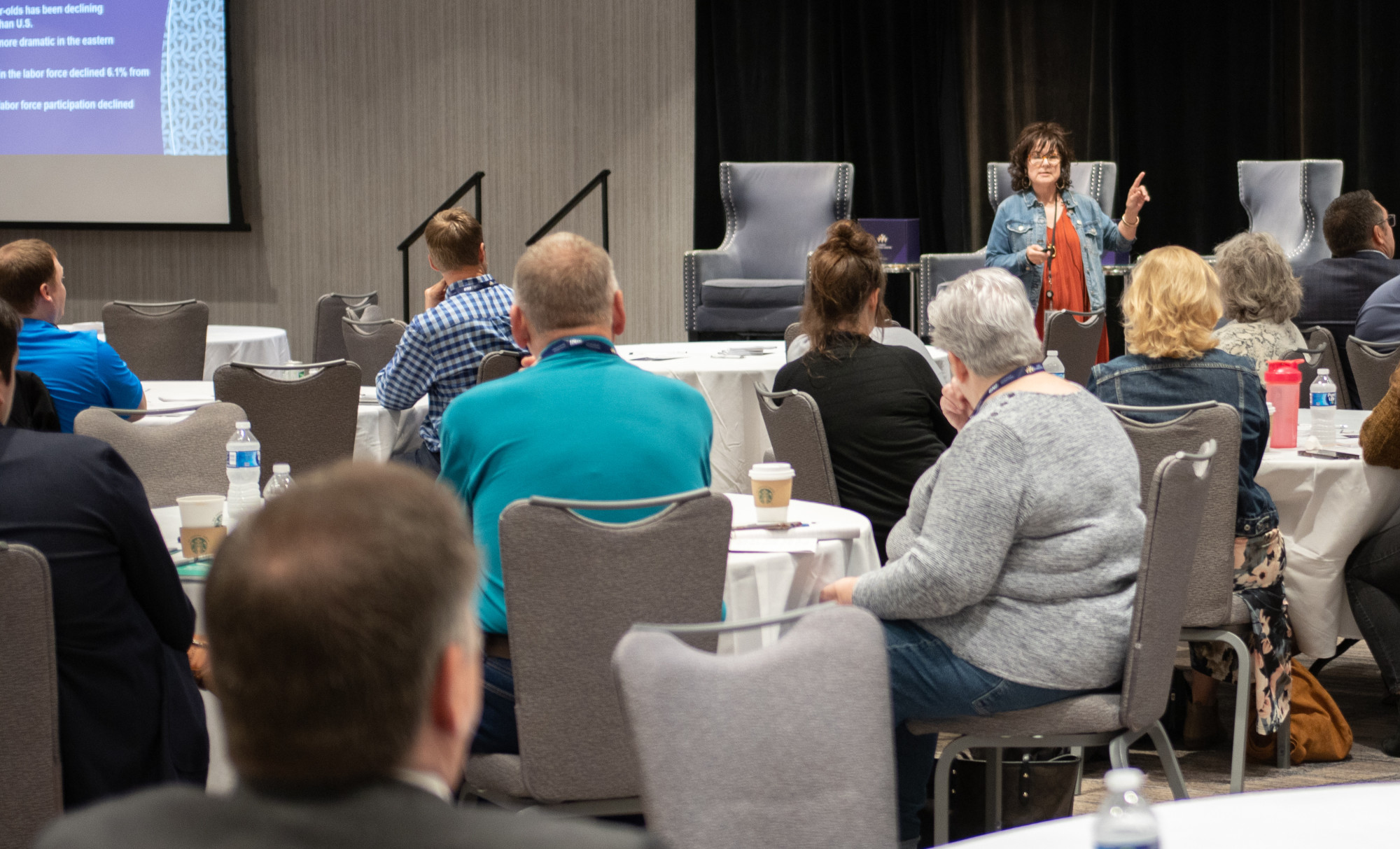 Images
Pricing
An early bird discount is available to members and non-members if tickets are purchased before August 31, 2023.
Ag Leader Academy
2202 N Loop Dr, Ames, IA 50010



Ames

,

IA

50010

United States



Thursday, November 2, 2023 (10:00 AM - 3:00 PM) (CDT)
We'll begin the day with a welcome at 10 a.m., followed by breakouts, a lunch keynote and more breakout sessions. The day will end with a social cocktail hour.